Bleacher Report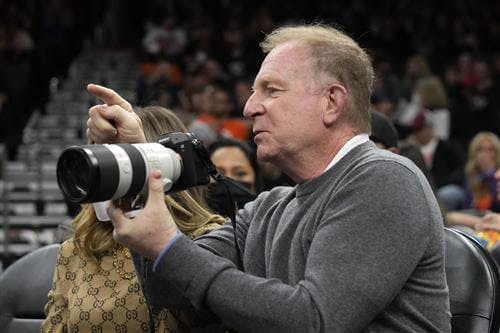 Publicly, NBA commissioner Adam Silver defended his decision to suspend Phoenix Suns governor Robert Sarver for one year.
Privately, Silver reportedly put "pressure" on Sarver to exit the league entirely.
ESPN's Ramona Shelburne reported Silver and other team governors worked behind the scenes to convince Sarver it was in the best interest to sell the Suns and Phoenix Mercury.
"There was a lot of private pressure on Robert Sarver behind the scenes," Shelburne said Wednesday on NBA Today. "We heard PayPal, but there were a lot of other league sponsors and team sponsors that were lining up to pull away from the Suns and not be publicly associated with them.
"There was also the pressure applied by other owners and Adam Silver behind the scenes. Adam Silver is obviously very good at applying pressure when needed to be and facilitating these types of conversations and discussions to get to this place."
Sarver announced his intention to sell the Suns and Mercury earlier Wednesday, casting blame on an "unforgiving climate" amid public pressure to sell.