NBA Analysis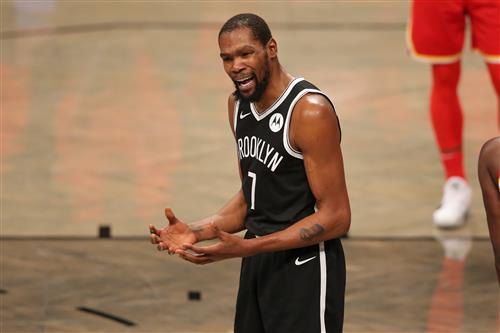 The Brooklyn Nets are scouring the NBA for suitable trade offers centered around Kevin Durant. Durant requested a trade before the free agency moratorium began in June and recently he tried to speed up the process with an ultimatum.
In a meeting with ownership and team personnel, Durant made his intentions clear. The only way he would consider staying with the Nets is if they fired general manager Sean Marks and head coach Steve Nash. For what it is worth, Kyrie Irving reportedly has similar feelings to Durant, as he isn't a fan of Marks and Nash either.
While Durant likely did that trying to speed up what has been a slow process, it very well could have the opposite impact.
Brooklyn has now lost any leverage that it had as teams know they will have to eventually move on from Durant. They aren't going to fire the general manager that was in place before his arrival and the head coach he helped pick.
The Nets are going to hold out for the best package possible as they are seeking a historic package in exchange for Durant. It makes sense, as he remains one of the best players in the NBA and his contract is fully guaranteed for four seasons.
Expanding beyond the Boston Celtics, Miami Heat and Toronto Raptors could lead to more success in finding what they are seeking. One team that would likely love to get involved in the Durant sweepstakes is the Cleveland Cavaliers.
Cleveland came out of nowhere last season to emerge as an up-and-coming team in the Eastern Conference. What could it take to land Durant? Let's take a look at this hypothetical trade that lands him with the Cavaliers.
Cleveland Cavaliers Receive: F Kevin Durant
Brooklyn Nets Receive: C Jarrett Allen, G/F Caris LeVert, F Isaac Okoro, 2025 First-Round Pick, 2027 First-Round Pick, 2028 Pick Swap, 2029 First-Round Pick