Heavy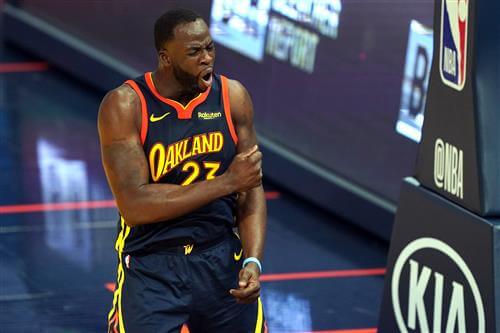 It's been well documented that the Golden State Warriors could have some important decisions to make next offseason. Up to this point, they've been willing to pay their players no matter the financial implications of it, but that could be close to impossible next summer.
Klay Thompson, Draymond Green, Andrew Wiggins, and Jordan Poole will all be due contract extensions. If the Warriors were to pay all four of them, their tax bill could begin to approach $500 million. That's territory that no team has come close to before, and it just seems unrealistic.
In turn, they could be forced to consider sign-and-trade deals involving one or more of their top stars. And with Green reportedly eyeing a max contract next year, Golden State may choose to draw their line in the sand. And according to an Eastern Conference executive who spoke with Sean Deveney of Heavy.com, the Detroit Pistons could be a potential landing spot for Green.
Here's the outline of a proposed deal, and keep in mind, Detroit would have enough money to pay Green outright, so Golden State likely wouldn't have much leverage.
Warriors receive: Kelly Olynyk, Alec Burks, 2027 2nd-Round Pick