Bleacher Report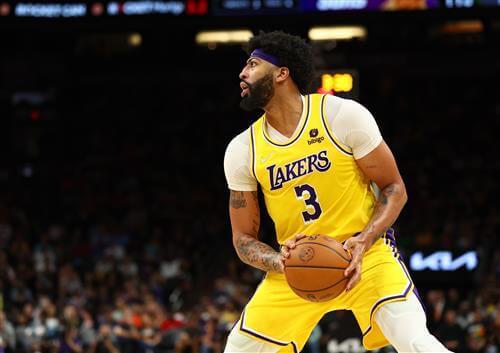 Ever take a minute to think about how the course of history for your favorite NBA team might've been altered had something about its past unfolded differently?
Would changing that moment culminate in a title not won? An alternative era never seen? Forge or preserve a dynasty that was otherwise nonexistent or came undone?
Could your team still be feeling the ripple effects today from a distant opportunity missed or bad luck run amuck? Or would revising that singular moment, transaction, injury, decision, whatever impact only a singular window of basketball, if not fail to materially change much of anything?
These are the questions, the what-if scenarios, this exercise seeks to identify and unpack for every NBA squad. And rather than churn out my own 10,000-foot view on the matter, I'm turning to the experts—smart people who follow and cover each individual team.
Carte blanche was given to everyone who participated. They were free (read: encouraged) to ignore my own choices and interpret and explain their selections however they wanted.
Armed with only their words, some of mine and nostalgic heft, let us now wade into the "What If?!?" trenches.
Atlanta Hawks: The 2005 Draft
Recency bias might call for yet another Luka Doncic vs. Trae Young debate. But Trae is transcendent enough himself to avoid having his fate (so far) inexorably tied to Luka.
The Atlanta Hawks' 2005 draft-day decision on the other hand? That bears rehashing. From Adam Fromal of Sportscasting and NBA Math:
"Only one moment in recent Atlanta Hawks history left a dent in my wall from a television remote thrown across the room out of frustration, so that has to be the choice here.
"Once Andrew Bogut came off the board with the No. 1 pick of the 2005 NBA draft, why did then-general manager Billy Knight opt to use the second overall selection on Marvin Williams? Even at the time, it was a questionable decision since Williams—high two-way potential and everything taken into account—had started a grand total of zero games for a championship-winning North Carolina squad.
"But beyond that, Deron Williams and Chris Paul came off the board directly behind the longtime role player, and we all know how that turned out.
"If you need a reminder: not too well for the Hawks.
"The truly baffling part, though, was that Atlanta actually needed help at point guard. A 27-year-old Tyronn Lue drew the majority of starts at the 1 in 2004-05 after arriving via a midseason trade with the Houston Rockets, and the franchise didn't seem to have any long-term plans. Sure enough, Royal Ivey, taken in the second round of the 2004 draft, ended up starting for most of Williams' rookie year.
"Just imagine how the franchise's trajectory could have been forever altered had Paul been calling the shots for a Hawks roster that struggled to climb out of the Eastern Conference basement during the early portion of the Joe Johnson/Josh Smith era."
Alternative selections beyond this and Trae vs. Luka are hard to find. I still wonder what would've happened if Atlanta traded Al Horford and Paul Millsap rather than let them walk in consecutive summers, but that's admittedly much lower stakes.
Boston Celtics: Anthony Davis Trade That Wasn't
Legacy franchises are always inundated with what-if moments, if only because they've been around so long that they have to accumulate them. The Boston Celtics, though, are teeming with what-might-have-beens and roads not taken in the not-so-distant past.
What if they never traded down in the 2017 draft? Would they really still have taken Jayson Tatum at No. 1? What happens if Isaiah Thomas never suffered a career-altering hip injury? Or, hell, what if they never traded for Thomas in the first place? What if Gordon Hayward never suffered his dislocated ankle and fractured leg? Or Kyrie Irving—gulp—never left? What if they had been the team that traded for Paul George? Or for Kawhi Leonard?
The list of options over the past seven or so years is, like, endless. But because I am a monster, I forced Hoop Island's Alex Kungu to narrow it down. He chose the Anthony Davis transaction that never was.
"At the time of AD's trade request, the Celtics were toeing the line between two timelines. On one side, they had Kyrie Irving, Gordon Hayward and Al Horford, who were a versatile trio that with the acquisition of Davis would give them the necessary star talent to compete for a title. On the other side, they had Marcus Smart, Jayson Tatum and Jaylen Brown, a young, talented group with a proven ability to play winning basketball but still a few years away from being relied on to compete for a title.
"Though nothing was ever official, there was an understanding that all or at least Tatum plus one of the two would be involved in any Davis trade [when Boston was legally allowed to make one]. Fast forward three years, and Kyrie has left but struggled with staying on the court. Hayward has been similarly plagued with injuries. And Davis, though he won a ring in his first year with L.A., has endured durability issues as well.
"For a second, imagine a world where Boston would have to watch Smart develop into a floor general DPOY-caliber point guard, Jaylen turn into an All-Star and Tatum a top-10 player, all while they hitched their wagons to injury-riddled veterans who either couldn't stay on the court or were already plotting their way out of town.
"God Bless Rich Paul and the Klutch Sports organization."
I'm still LOLing at the last line. I hope you are too.
Brooklyn Nets: Kevin Durant's Big Feet
Many will gravitate to the Brooklyn Nets trading their entire future for an aging Kevin Garnett and Paul Pierce in 2013. But this organization has delivered bulletin-board material in droves over the past few years alone.
Most of it isn't good. Getting Kevin Durant and Kyrie Irving in 2019 was seen as a coup. It has instead fomented an avalanche of missed possibilities.
What if the organization didn't capitulate to its stars so thoroughly it forced coach Kenny Atkinson out the door? What if it didn't trade for James Harden? What if Kyrie had taken the COVID-19 vaccine? Would Harden still be in Brooklyn? Would Durant's trade request never happen? What if the Nets simply didn't acquiesce to Harden's own trade request this past season?
None of these options won out for the Daily News' Kristian Winfield, who rightfully chose KD's could-have-been-a-three from Game 7 of the 2021 semifinals:
"Talk about a franchise-altering shot that ends up taking the game into overtime instead of sending the Milwaukee Bucks packing. If KD's foot wasn't on the line, the Nets would easily dispose of the Hawks in the conference finals and then get to the NBA Finals against a well-oiled but not nearly as talented Phoenix Suns team. They also—as I reported—would have gotten a (somewhat) healthy Spencer Dinwiddie back in the NBA Finals.
"If KD's toe hadn't been on the line, we're looking at the Nets as NBA champions. We're looking at James Harden maybe deciding to stay and sign long term. We're looking at validation of the decision to bring KD and Kyrie to Brooklyn in the first place instead of now perpetually fielding questions as to whether it was the right move given the Nets have come up short in three straight seasons.
"And if KD's foot wasn't on the line, we're looking at the Nets giving New York City its first NBA championship since the 1970s. We're looking at the Nets as basketball immortality instead of watching them devolve into mere mortals in a first-round sweep by the Celtics this season."
For what it's worth: We're also probably looking at a Milwaukee Bucks team coached by someone other than Mike Budenholzer. But yeah, this beats out anything else. The prospect of a championship always does.