Sportsbook Review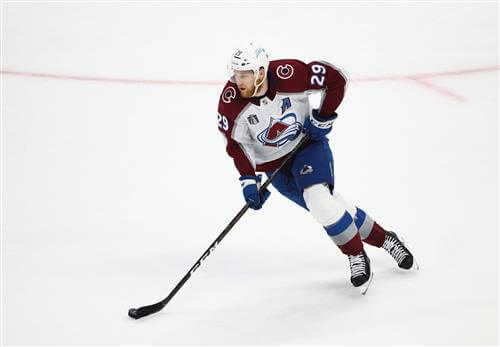 As the summer of 2022 winds down, most of the big-ticket free agents in the National Hockey League have signed, with Nazem Kadri the notable exception.
Looking ahead to next summer, here are five players (plus some honorable mentions) that could be among the top unrestricted free agents next summer.
Because this is super early to look at next summer's free agents, a lot can change in the meantime, the most obvious being that contract extensions can be signed. Players could be traded, injured, or have a brilliant or awful season in 2022-2023 – any of these things could affect the player's value when they are seeking a free agent contract in 2023.
Here is a very early look at the Top 5 potential NHL unrestricted free agents for the summer of 2023.
Nathan MacKinnon, C, Colorado
It seems unfathomable that the Avalanche would do anything other than sign MacKinnon to a long-term contract extension after he finally won his first Stanley Cup in 2022. In the past five seasons, only Connor McDavid and Leon Draisaitl have accrued more points than MacKinnon, a 26-year-old force of nature on the ice who has 442 points in 338 games in those five seasons.