CBS Sports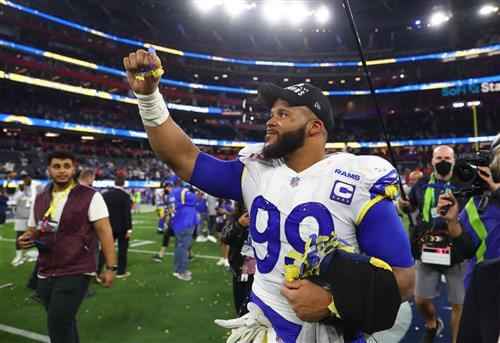 Aaron Donald accomplished everything imaginable in the NFL in his eight-year career, contemplating calling it quits after he helped the Los Angeles Rams win a Super Bowl. Donald ultimately decided to return to the Rams and sign a contract extension in the process, tying him with the franchise for the next three seasons.
When will Donald decide to hang up his cleats for good? Donald, now 31, has a plan.
"If Sean (Rams head coach Sean McVay) ain't here — I told Sean when he first got here. We came up with some things early and I first told him as long as he's the head coach here, I want to continue to build my legacy with him," Donald said, via NFL.com.