CBS Sports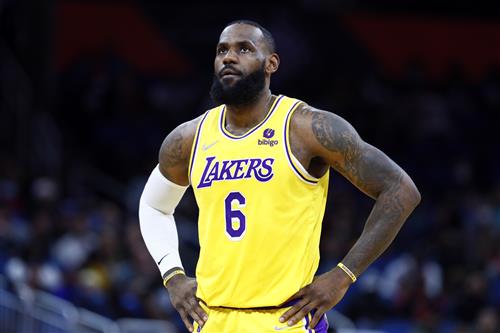 The Los Angeles Lakers won an NBA title in 2020, but things haven't been super smooth since. The Lakers lost in the first round of the playoffs in 2021, and they missed out on the playoffs entirely last season. However, despite the team's recent struggles, star forward LeBron James remains committed to the organization, and is unlikely to leave any time before 2024, according to Marc Stein. Why 2024, you might ask? That's when James' son, Bronny, will become eligible to enter the NBA Draft. James has previously expressed a desire to play on the same squad as his son.
Sources briefed on the matter stress that James is extremely happy in Los Angeles despite the Lakers' back-to-back rocky seasons. He and his family, by all accounts, have grown increasingly entrenched in Southern California since James signed with the Lakers in the summer of 2018.
The prevailing thinking in league circles holds that only the chance to play elsewhere alongside son Bronny James, who will be eligible for the 2024 draft and continues to develop as an NBA prospect, would spur LeBron to push for an L.A. exit.