NBA Analysis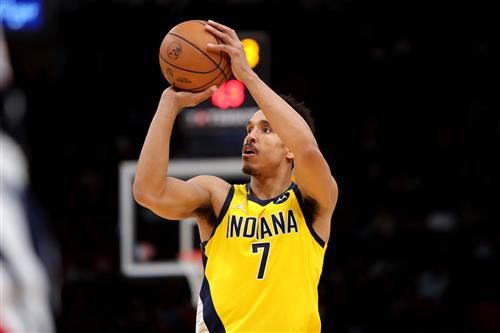 If you routinely watched the Los Angeles Lakers last NBA season, you're sure to agree that they could use a point guard with better floor awareness.
Also, kudos to you. It's obvious that you're a dedicated fan. Nobody else would have routinely watched the Los Angeles Lakers last year.
After all, this team was a mess. Poor decision-making and even worse floor spacing plagued this team throughout 2021-22. It's fair to say that their 33-win finish was one of the most disappointing in NBA history.
Nobody should be surprised if this team makes big changes this summer. If those big changes involve finding a new home for Russell Westbrook, that should be equally unsurprising.
If the Los Angeles Lakers can find value for the former MVP by attaching first-round picks to his contract, that's a route they'd have to consider.
Here's a trade with the Indiana Pacers that has them doing exactly that.
Indiana Pacers Receive: G Russell Westbrook, 2027 First-Round Pick, 2028 First-Round Pick Swap
Los Angeles Lakers Receive: G Malcolm Brogdon, G TJ McConnell, C Goga Bitadze
How the mighty have fallen.