Pro Football Talk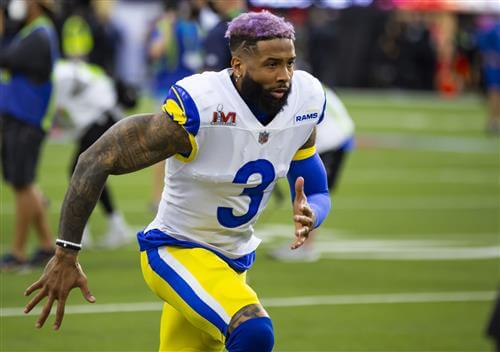 The Rams remain optimistic they will re-sign receiver Odell Beckham Jr.
COO Kevin Demoff is the latest to weigh in on Beckham.
"If we didn't have a salary cap, we could've signed Odell months ago and would've loved to," Demoff told Jourdan Rodrigue of TheAthletic.com on Monday. "Is it a multi-year deal? Is it a one-year deal? All kinds of variables that come into Odell.
"The one variable that hasn't changed is how much we love him and want him to be there. I think he's expressed, over social, his desire to be here. Am I optimistic we can get a deal done over time? Yes."