Clutch Points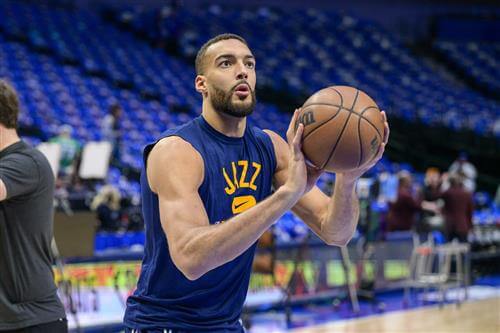 Rumors are swirling around the Utah Jazz already and the NBA playoffs are still in full swing! Utah was eliminated in the first round of the postseason and it is becoming clear that they don't have a roster capable of making a Finals run. This has led to speculation that one of Rudy Gobert or Donovan Mitchell will be traded over the offseason.
Gobert is the likelier candidate to be traded. Utah wants to build a winning roster around Mitchell. They want to add a more offensive-minded star to compliment him and dealing Gobert away could lead to that happening. Gobert has been linked to a number of teams including the Atlanta Hawks, Dallas Mavericks, and Toronto Raptors.
Dealing Gobert and his massive contract away won't be easy. The big man is owed roughly $170 million dollars over the next four seasons. Regardless, there are teams who would not want to miss the opportunity to add one of the best rim protectors in the NBA.
The Athletic recently named Atlanta as a solid destination for either Rudy Gobert or Donovan Mitchell. But can the Hawks and Jazz make a trade work?
The Perfect Hawks-Jazz Rudy Gobert Trade
Atlanta's DeAndre Hunter is the starting point for this trade.