NBA Analysis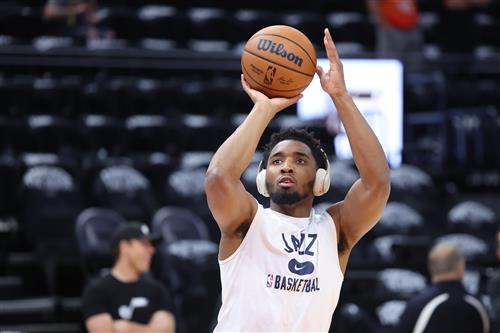 Following their exit from the postseason, the Utah Jazz are a team expected to make major changes this offseason. Similar to what the Portland Trail Blazers did at the trade deadline, Utah could potentially part ways with some of their core pieces in an attempt to shake things up. One big name that everyone is watching heading into the NBA offseason is Donovan Mitchell, and the Miami Heat could consider making a move to trade for him.
The main thing the basketball community is waiting for is what the Jazz plan to do regarding their two All-Stars. Seeing as though another playoff run fell short of expectation, it may be time to split up the duo of Donovan Mitchell and Rudy Gobert.
One team keeping a close eye on the All-Star guard is the Miami Heat. It's also worth noting that Mitchell was recent courtside in Philadelphia for the Heat's matchup against the Philadelphia 76ers.