Sports Keeda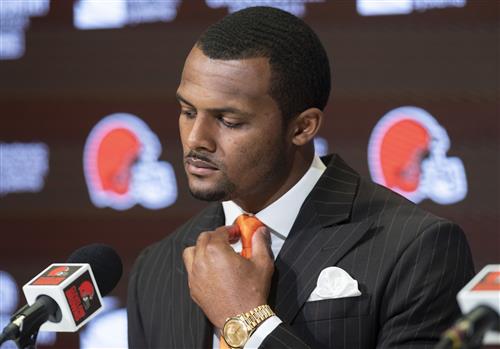 The Cleveland Browns' new quarterback Deshaun Watson sat out for the entirety of last season due to ongoing criminal investigations. There could be a possibility of a suspension this season, but we'll ultimately have to wait to see what the league decides to do.
Tony Grossi, a Cleveland Browns analyst for TheLandOnDemand.com and 850 ESPN Cleveland, answered some fan mail regarding the Browns. One fan, Gordon from Fort Myers, Florida, asked if NFL will see a Deshaun Watson suspension this season:
Do you see a [Deshaun] Watson suspension in 2022?" – Gordon, Fort Myers, FL
Grossi answered: "Originally, I thought a suspension was unavoidable. Now there is a possibility a suspension could be delayed until 2023 until the 22 civil cases against Watson are tried or settled."
Under the NFL's Personal Conduct Policy, the league could suspend Watson this season regardless of a resolution to these lawsuits. The league is conducting its investigation and could base a suspension on its findings.
However, given that Watson is not facing criminal charges at the moment, the league may not want to risk suspending a player who would be cleared of any liability in civil court.