NBA Analysis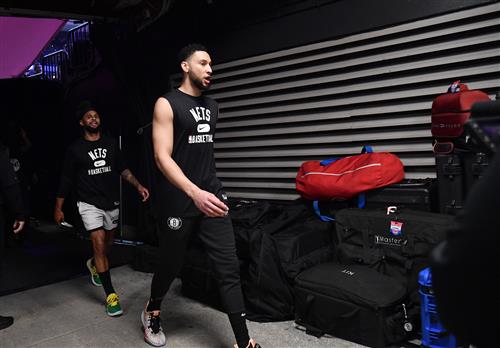 The Brooklyn Nets fell woefully short in the postseason, getting swept by the Boston Celtics in the first round of the 2022 NBA Playoffs. As a result, they are a team that could be very active on the trade market this offseason.
The Nets have a wild card trade asset should they look to make some changes in Ben Simmons. Simmons was acquired by Brooklyn, along with Seth Curry, Andre Drummond, and two first-round picks, from the Philadelphia 76ers in exchange for James Harden and Paul Millsap.
Simmons ended up missing the entire 2021-22 season as he looked to improve his mental health and overcome a back injury. There was some hope he would make his debut in the postseason, but that never came to fruition as he underwent microdiscectomy surgery to hopefully alleviate the pain in his back.
That will only cloud Simmons' future even more. The Nets do not know what they have in Simmons and at this point, may not have the patience remaining to find out. Flipping him in another trade could be difficult, as teams aren't going to surrender many assets after he missed an entire season.
But, at 25-years old, there is still some appeal to Simmons as he is already a multi-time All-Star and All-Defensive Team member. Could the Nets' crosstown rivals, the New York Knicks, be a landing spot for him?
Let's take a look at this trade between the Brooklyn Nets and New York Knicks that would land Simmons on Broadway.
New York Knicks Receive: G/F Ben Simmons
Brooklyn Nets Receive: F Julius Randle, G/F Alec Burks, 2023 Second-Round Pick
This hypothetical trade was put together by Greg Swartz over at Bleacher Report. He put together one new trade idea for every team in the NBA and this is the one that he came up with from the perspective of the New York Knicks.