Bleacher Report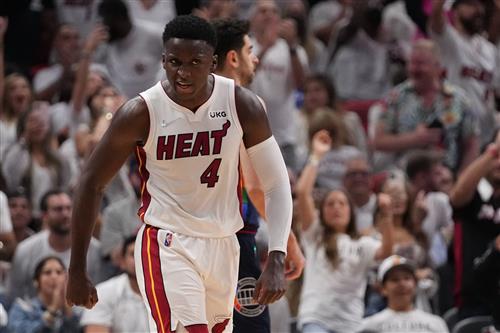 Down on the quality and potential chaos within this year's NBA free-agency class? Don't be.
Because what this summer's market lacks in available star power, it makes up for with middle-class intrigue and unpredictability.
Very few teams will have appreciable cap space, which is a potential bummer. But it also opens up sign-and-trade possibilities and creates unknowable price points for non-max formalities. Increasingly expensive squads, meanwhile, may find it difficult to retain impact players coming off bargain-bin contracts. Some well-known names who are returning from injuries and need to reboot their stock are hitting the open market, as well.
Never mind the stars who control their own fate or don't profile as mega-flight risks (Bradley Beal, James Harden, Kyrie Irving, Zach LaVine). And forget the restricted free agents who so clearly shouldn't be going anywhere (Deandre Ayton, Miles Bridges, Anfernee Simons).
This exercise aims instead to find the best fits for the most intriguing mystery boxes—the good to potentially exceptional players without defined markets or no-brainer destinations.
Jalen Brunson
Best Fits: Dallas, Detroit, Washington
Jalen Brunson benefits perhaps more than anyone from a free-agency landscape light on star power. Filter out all the household names who probably aren't going anywhere, and he stands to emerge as the best player realistically available.
That noise you're hearing is a resounding "cha-ching!"
Sticking with the Dallas Mavericks might be the most likely outcome. He has emerged as their unquestionably second-best player, someone they just can't afford to lose, and they can offer the chance to get him puh-aid without his having to run his own team.
The Detroit Pistons loom as the most logical fit if the Mavs aren't willing to pony up. They are among four teams with effortless access to $25-plus million in space, and Cade Cunningham's positionless style and build allow Brunson to take on a higher-profile role without actually moving into the face-of-the-franchise spotlight.
Backing up the Brink's truck for a going-on-26-year-old point guard doesn't perfectly jibe with the Pistons' timeline. But Brunson plays a brand of basketball that won't infringe upon the development of those around him, and loading up on downhill threats who double as strong decision-makers should help streamline the game for the kids.
Washington Wizards general manager Tommy Sheppard should try to join these sweepstakes, too. He's obligated to find a point guard who complements Bradley Beal if the team plans on keeping the latter, and if we're being brutally honest, peak Brunson is a cleaner fit beside him than Spencer Dinwiddie, Russell Westbrook and John Wall.
The Wizards will not enter the summer with any cap space. That's not an unsolvable problem. Sign-and-trades could become standard for anyone netting significantly more than the mid-level exception, and Washington can float packages built around some combination of Kentavious Caldwell-Pope, Daniel Gafford, Kyle Kuzma and, depending on how desperately the team wants Brunson, Deni Avdija.
Victor Oladipo
Best Fits: Atlanta, Miami, Toronto
Right knee and quad issues have limited Victor Oladipo to just 96 regular-season appearances over the past four years, a track record of spotty availability that will remain at the forefront of his free agency. But he has flashed enough full-strength form during the Miami Heat's playoff push to expand his market, if not beyond mid-level-exception territory, then certainly to more teams within it.
Staying put makes a lot of sense. The Heat have Oladipo's Bird rights and will almost never need him to be more than their fourth- or fifth-best player.
Miami also has Bam Adebayo, Jimmy Butler, Kyle Lowry and Duncan Robinson on big-money deals, with Tyler Herro's inevitably lucrative extension right around the corner. The math starts to get tight if Oladipo is looking for a multiyear commitment worth at or above the non-taxpayer's mid-level exception ($10.4 million)—especially if P.J. Tucker declines his player option and the team (rightfully) makes him a priority.