NBA Analysis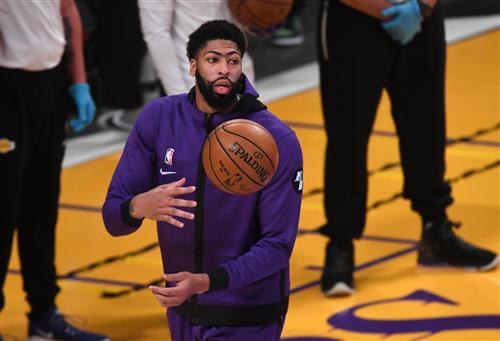 Desperate times call for desperate measures. If the Los Angeles Lakers aren't feeling desperation entering the NBA offseason, they may want to check their pulse.
After all, this team just missed the play-in tournament despite rostering two recent MVPs and Anthony Davis. Granted, caveats apply. The fit between those MVPs was always difficult to imagine. Furthermore, the Lakers haven't gotten the best version of Anthony Davis in two years.
He spent much of 2021-22 hobbled. His three-point accuracy was atrocious when he did suit up. That's a particular problem playing alongside Russell Westbrook. He needs floor spacing to be maximized.
In all likelihood, he's the player the Lakers will be desperate to move. It'll be easier said than done. On the other hand, moving Anthony Davis shouldn't be difficult.
Despite his recent injury concerns, he's still just 29. His talent is too enormous to not generate significant interest if it hits the trade market.
It probably won't. Just in case, here are the three most likely trade destinations for Anthony Davis.
3. Charlotte Hornets
The Charlotte Hornets may find themselves on the precipice of greatness. They've got a dynamic playmaking guard in sophomore LaMelo Ball. They've got intriguing young players that complement him. In fact, they've already got one of the best offensive attacks in the NBA.