Sportsnaut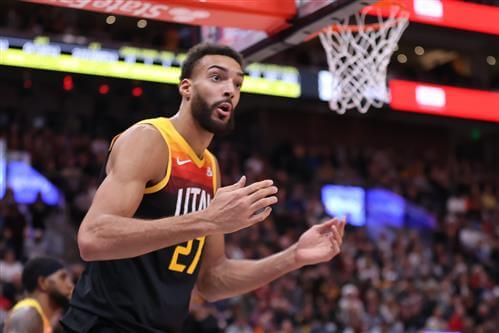 Following another disappointing end to their year after an otherwise successful regular season, there's been plenty of speculation the Utah Jazz could break up their superstar duo of Donovan Mitchell and Rudy Gobert.
Since Mitchell is their primary scorer, and the Jazz offense runs through the 25-year-old guard, chances are the organization may be more willing to part with the 29-year-old Gobert instead.
Why do the Jazz want to trade Gobert? It could simply be a matter of time running its course. He's been paired with Mitchell for the past five seasons, and while they've found success, they may have reached their ceiling, failing to get past the Western Conference Semifinals.
If a Gobert trade is the more likely outcome, there will be widespread interest in the Stifle Tower.
One team who's believed to be intrigued by the idea of trading for the three-time Defensive Player of the Year are the Toronto Raptors according to NBA insider Ian Begley. Here's how a potential trade agreement could work out.