Heavy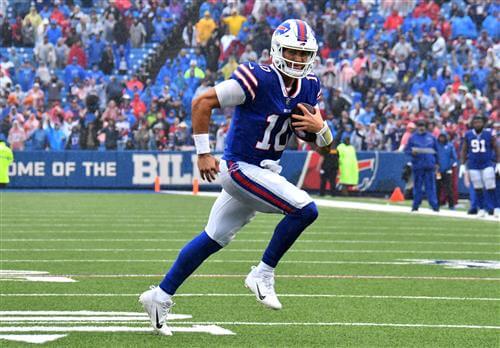 The New York Giants looked to the front office of the Buffalo Bills to find their next general manager, and some believe that Josh Allen's backup could soon be coming with him.
The Giants announced on Friday that they hired Bills assistant general manager Joe Schoen as their new general manager. As ESPN reported, Schoen replaces the retired Dave Gettleman, who had a 19-46 record and left behind a Giants roster with a number of questions, including the quarterback position and the team's next head coach.
"Now, the work begins," Schoen said in a statement. "My immediate focus is to hire a head coach, with who I will work in lockstep with to create a collaborative environment for our football operations."
Giants Could Sign Josh Allen's Backup
One of the main tasks that Schoen faces in New York will be finding a franchise quarterback. Daniel Jones had shown flashes of strong play at times during his first three years in the league, but failed to establish himself as the permanent starter. Sam Monson of Pro Football Focus recently ranked the Giants' quarterback situation as the 12th-most dire in the league, suggesting that the team should be exploring all options this offseason.