Bleacher Report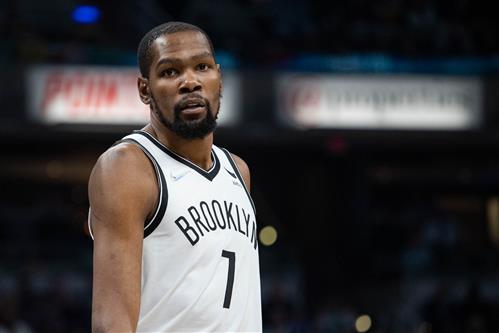 Kevin Durant doesn't want to hear about how many minutes he's playing.
The subject of Durant's minutes is going to continue to be an issue for the Brooklyn Nets, who have lost five of their last seven games and are in the process of reintegrating Kyrie Irving into the rotation. Monday night's 114-108 road loss to the Portland Trail Blazers came on the second night of a back-to-back, about 36 hours after an overtime win at home against San Antonio followed by a six-hour flight.
Durant played 42 minutes in Portland, after playing 43 against the Spurs. On the season, he's averaging 37.4 minutes per game, second only to Toronto's Fred VanVleet (37.5). It's his heaviest workload since his MVP season (38.5), in 2013-14. He's also 33, two years removed from a torn Achilles that cost him the entire 2019-20 season, and playing for a team with every intention of still playing in June.
With Irving only available for road games as he continues to resist New York City's COVID-19 vaccine mandate, and fellow superstar James Harden having a (relatively) down season, Durant has had to shoulder a bigger load. He's done it brilliantly—he's on the very short list of MVP front-runners—but it's something to monitor.
"No! Let me die out there!" Durant joked after the game, when he was asked if he was concerned about his workload, before getting serious for a second. "But no, I'm not concerned. Whenever coach wants to give me a day, I'll support that.