Clutch Points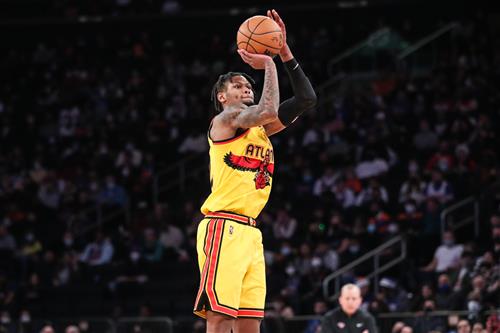 We are now officially one month away from the 2022 NBA trade deadline. While some teams are still battling health and safety protocols, the rumor mill is likely to begin heating up quickly. As of now, the biggest name on the trade market remains to be Philadelphia 76ers All-Star Ben Simmons. The former No. 1 pick has still yet to suit up in a game amid a months-long stalemate with the organization.
There has not been much chatter regarding the Simmons saga, but there is still a decent-sized market for the 25-year-old. In his latest news dump, The Athletic's Shams Charania reported the Sacramento Kings, Portland Trail Blazers, Minnesota Timberwolves, Indiana Pacers, and Atlanta Hawks are all interested in acquiring Simmons.
Most of these teams have been common suspects, but there is one new name that recently entered the fray. Up until last week, the Hawks weren't tied to this situation, but now the chatter is picking up a bit as they struggle. A deal with Atlanta could get tricky, but there are some intriguing pieces potentially in play.
As we know, Daryl Morey has maintained a high asking price for the disgruntled All-Star. He continues to search for an All-Star-level player he can pair alongside Joel Embiid for his prime years. It's fair to assume Atlanta has no intentions of dealing Trae Young, which leaves forward John Collins as the player to headline a possible return package.