SI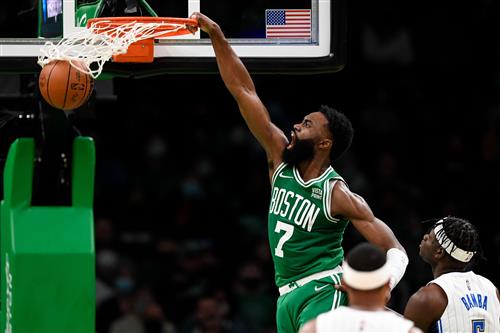 As two of this season's most frustrating teams, the Celtics and Hawks have a couple of things in common: 1) they need some kind of change but 2) aren't sure how audacious it should be. Both entered 2022 with high hopes, confident they could improve upon what they accomplished last year while aspiring to snatch a top-four seed. On paper, their rosters were molded for a deep playoff run: talented and versatile, built to play fast or slow, big and small. In reality, every night has been a guessing game.
Boston is 18–21 with the NBA's 22nd-best offense and a palpable tension that's hard to quantify but easy to see. Atlanta is 16–20 with the fifth-worst defense and an exhilarating attack that quivers in crunch time. (The Celtics and Hawks also have the third- and fourth-worst net ratings in the fourth quarter, respectively.)
A wave of injuries and COVID-19-related absences are undeniable, but consistency has eluded both clubs even when their main pieces are together. There's a real chance neither makes the playoffs, and if they end this season stuck in mud a blockbuster deal may be necessary. Here's one that will tempt both sides:
The Hawks get Jaylen Brown. The Celtics get De'Andre Hunter, Kevin Huerter, Jalen Johnson and two unprotected first-round picks.
Pulling something this consequential off before the season ends is too financially complicated and irrevocable to actually happen—Huerter's extension is a poison pill and both front offices should first explore other roads at next month's trade deadline—but it has the potential of solving a few long- and short-term issues for each team.
Brown is 25 years old, on track to make his second All-Star appearance and—slow development as a playmaker aside—not to blame for Boston's disappointment. Moving on from him at any point could easily qualify as a colossal mistake. He's a tank of lamp oil who followed up a 50-point explosion against the Magic by dropping 30 on the Spurs on Wednesday night. (On Thursday, Brown went scoreless in the fourth quarter of another Celtics meltdown.)
But—this can't be stressed enough—as a last resort, before he enters the final year of his contract (in 2024) on a team that seemingly can't acquire another star without including him in the deal and has no obvious path back to NBA title contention, the Celtics should at least consider such a potentially beneficial opportunity.
In Atlanta, a flourishing talent like Brown is ideal. The Hawks would consolidate a roster their own general manager has apparently lost confidence in and land a legitimate second star who's closer to Trae Young's stature than any teammate he's ever had. Brown, Young and John Collins become a positionally complementary trio, with Clint Capela, Cam Reddish, Onyeka Okongwu and Bogdan Bogdanovic all filling important roles that may eventually grow. (Some double as desirable trade chips, too.)