Bleacher Report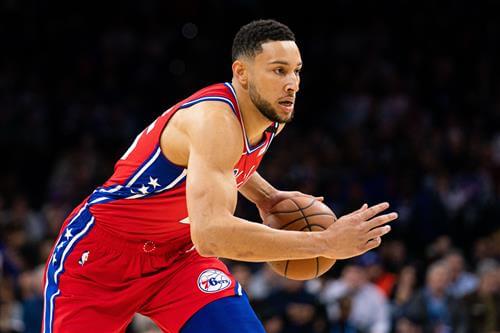 Ben Simmons is still on the Philadelphia 76ers' roster, despite his longstanding trade demand. What's with the indeterminate delay?
The Simmons situation has already proved too complex for a quick resolution, but hope remains that the Sixers will find a solution before the February 10 trade deadline. Still, the franchise is letting teams know it is willing to let this stalemate drag on into the offseason.
Talks are ongoing. In December, Shams Charania of The Athletic and Stadium reported that seven "teams [are] interested in Simmons," including the "New York Knicks, Los Angeles Lakers, Minnesota Timberwolves, Portland Trail Blazers, Sacramento Kings, Indiana Pacers and Cleveland Cavaliers."
This season, Simmons has refused to play for the 76ers, reportedly citing mental-health concerns. He's under contract through 2024-25 and owed $146.7 million, although game-by-game, Simmons is forfeiting a significant sum. And while he may attempt to reclaim some of the lost wages in arbitration (likely after the season), the team may let the legal battle play out as long as necessary until it gets a viable return for the All-Star forward.
It's not difficult to reverse engineer what offers might look like from the teams in question, given the size of Simmons' salary ($33 million for 2021-22). Any hopeful franchise over the salary cap will need to send out at least $26.3 million in outgoing salary to match. Only the Oklahoma City Thunder have the means to absorb Simmons into cap space outright, but they're not one of the teams included in Charania's report.
Does Simmons Fit in New York with Julius Randle?
Canvassing several NBA sources, none like the idea of Randle and Simmons on the floor together. And yet, the Knicks certainly have the assets needed to get a deal done if the Sixers are looking for multiple prospects. Or if they find a third team open to sending a playoff-ready veteran to Philadelphia in exchange for New York's many young players.
Per B/R's Jake Fischer, the Knicks "have internally discussed pathways to landing Ben Simmons, but New York has never phoned Sixers brass regarding any potential deal structure."
The Knicks can offer a combination that includes prospects like RJ Barrett, Obi Toppin, Immanuel Quickley, Quentin Grimes, Kevin Knox II, Mitchell Robinson and others. The team also has sizable contracts in Evan Fournier, Derrick Rose (recovering from ankle surgery), Alec Burks, Nerlens Noel and Kemba Walker.
The team also has all of its first-round picks plus a 2022 first from the Charlotte Hornets (top-18 protected this season, and the Hornets are currently slotted at No. 19) and a 2023 protected pick from the Dallas Mavericks.
If the Knicks want Simmons, they may not have a singular player that pushes Philadelphia into a deal, but New York may still have the means to get a deal done. It just may take a multiteam trade to get Philadelphia on board.
Randle doesn't fit in Philadelphia alongside Joel Embiid. Does he work next to Simmons? Maybe not, but that may not stop New York from contemplating the idea.
Lakers Start with Westbrook
The Lakers only have three contracts that can work for Simmons: LeBron James, Anthony Davis and Russell Westbrook. They can't put enough pieces together (like Talen Horton-Tucker, Kendrick Nunn, etc.) to match Simmons' salary without one of their three highest-paid players.
While B/R broke down who the Lakers might be able to get for Westbrook, Fischer wrote, "Westbrook is not a player on the Sixers' list of hopeful returns."
So, does that mean Westbrook would be on the list if the hopefuls aren't made available? That doesn't seem to be the case, as the Sixers appear to be willing to wait until the offseason to solve the dilemma.
Because Westbrook earns $44.2 million this season, Philadelphia would have to send either a player like Danny Green or Georges Niang along with Simmons to Los Angeles (or a combination of at least two lower-paid players).