Sports Keeda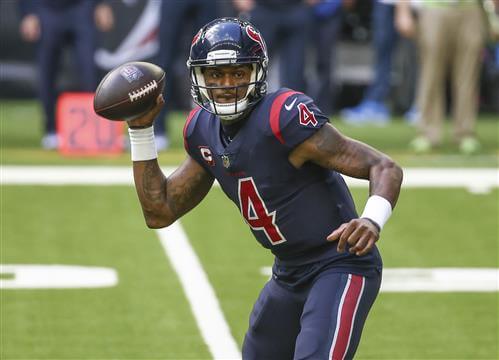 Could Deshaun Watson be the best option for the Pittsburgh Steelers at quarterback next season?
The black and gold is in need of a replacement at quarterback now that the Ben Roethlisberger era is coming to an end.
The Steelers have failed to put a proper succession plan in place for years and the wait may pay off. The quarterback market is expected to be a wild one this offseason and could even feature the likes of Aaron Rodgers and Russell Wilson.
Yet Watson's name is one to keep an eye on. Trade rumors will start up again as soon as the offseason begins, and he may just be the perfect replacement in Pittsburgh.
Deshaun Watson could be the best fit at QB for the Steelers
There is obviously a legal situation to clear up before any team can trade for the quarterback. But let's say everything is indeed cleared up and he is eligible to play in 2022.
He is already under contract through the 2025 season and his dead cap value drops to $10.8 million in 2023. That means the Steelers could even cut him loose if new problems arise.
In a best-case scenario, the Steelers lose Roethlisberger and add a more dynamic option in Watson.
He is still only 26 years old and that alone makes him more intriguing than Wilson or Rodgers.