MLB Trade Rumors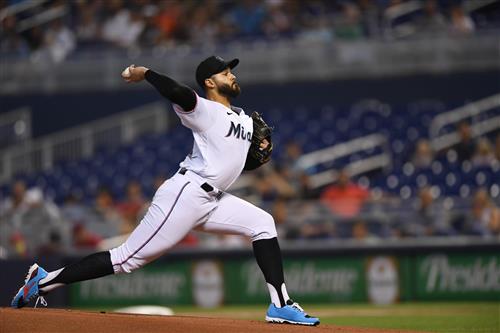 The Marlins' abundance of riches in the rotation has led to trade speculation for quite some time, particularly given Miami's desire to land a controllable outfielder. Jon Morosi of MLB.com reported last month that the Fish were amenable to dealing from their starting pitching surplus. They've since thinned out the depth a little bit by trading Zach Thompson to the Pirates as part of the Jacob Stallings deal, but it's possible they're open to another move that addresses the position player group.
It stands to reason rival teams will be in contact with Marlins general manager Kim Ng and her staff whenever the transactions freeze comes to an end. With that in mind, it's worth taking a look at which pitchers could come up in discussions:
Best Combination of Value/Potential Availability
According to Morosi, the Marlins' early deliberations about the possibility of trading a starter revolved around their three hurlers with between three and four years of big league service time. Sandy Alcantara has since signed a record-setting extension for a pitcher in that service bucket, so he's not going anywhere. That leaves two starters as Miami's most straightforward candidates for this kind of move:
Pablo López — López has been quietly excellent over the past two seasons. He's got a 3.26 ERA across 160 innings since the start of 2020, including a 3.07 mark this past season. There's not much to nitpick in his statistical profile. The 25-year-old uses a five-pitch mix. He's got plus control, misses a few more bats than average and — thanks mostly to one of the sport's best changeups — rarely gives up hard contact. With three years of control and a modest $2.5MM projected arbitration salary, López would quietly have a ton of trade value if he'd gotten through the 2021 campaign fully healthy.