NBA Analysis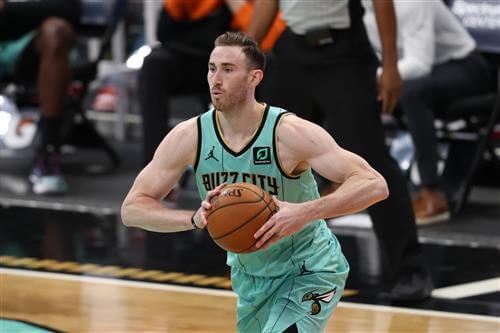 While they were one of the hotter teams in the NBA during the first month of the 2021-22 season, the Charlotte Hornets have really cooled down and taken a step back. Since the start of December, the Hornets are just 4-7 and they have had to deal with a lot of different rotations over the last month or so due to health and safety protocols.
LaMelo Ball, P.J. Washington, Cody Martin, Terry Rozier and Mason Plumlee have all missed time this season due to health and safety protocols and now Miles Bridges is set to miss a handful of games after being placed in health and safety protocols over the weekend.
As a result of all the shifting around on this roster due to guys being out, the Hornets have had 11 different players in their starting lineup this season and only Kelly Oubre Jr. has played in every single game.
This definitely has impacted this team's chances for success, but when fully-healthy, the Hornets are a sneaky good team in the Eastern Conference. They are still one of the better rated offensive teams in the league and averaging 114.9 points per game, the Hornets are second in the league in scoring.
The Eastern Conference is stacked with talented teams and rosters this season, so the margin for error is much less than it has usually been in this conference, but there is still hope for this young Charlotte team. Currently 17-17 and listed as the 8-seed in the East, making the playoffs this season is a real possibility for this organization.
However, the Hornets could still look to upgrade their frontcourt. Mason Plumlee has done his job, but he has not been that much better than Cody Zeller was for this bunch last season.
Finding a long-term solution at the center position could go a long way in this team reaching their full potential, which is why Charlotte could still have their eyes set on Indiana Pacers big man Myles Turner.