The Big Lead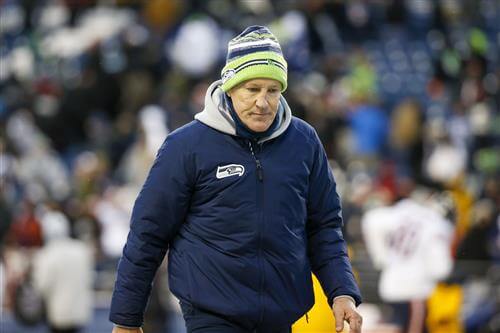 The NFL season is rapidly drawing to a close, which means some teams are gearing up for the postseason, while others are shifting their focus to the offseason. It also means we're just a few weeks away from some head coaches getting fired.
The Las Vegas Raiders and Jacksonville Jaguars got a jump on proceedings by canning Jon Gruden and Urban Meyer in season. They won't be alone in the unemployment line. What follows are the five coaches most likely to lose their jobs after this season.
NFL Hot Seat Rankings
Matt Nagy
Nagy is in his fourth season as the head coach of the Chicago Bears and the franchise is going absolutely nowhere. After going 12-4 and losing in the Wild Card round during his first season in 2018, Nagy's teams have been impressively unimpressive. Despite a ton of money spent, the Bears have nothing going. Back-to-back 8-8 seasons in 2019 and 2020, followed by a 5-10 mark this year will likely bury the 43-year-old head coach.
Nagy and general manager Ryan Pace have churned through quarterbacks at an impressive rate, refusing to stick with one guy through tough times. The Bears finally appear to have their quarterback of the future in Justin Fields. He'll need a new leader to develop him if he ever hopes to fulfill his potential.