Black Sports Online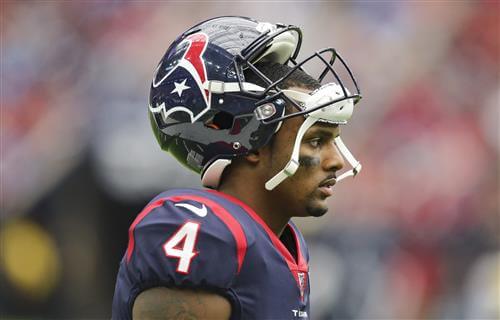 Deshaun Watson really needs to think about settling these massage cases because it looks like the police are getting closer to charging him with a crime. It likely won't be a felony, but even a misdemeanor for any sexual misconduct could put his 2022 season in jeopardy.
New information has come out from nine women who have filed criminal complaints against him.
While some of the information is similar to what he has been accused of by 22 women in civil lawsuits, there are some new details that don't paint Watson in the best of lights.
The Houston Chronicle has outlined them.
Houston police have at least nine reports accusing Texans quarterback Deshaun Watson of sexual misconduct during massage therapy sessions, with search warrant records showing that investigators are eyeing indecent assault — a misdemeanor crime — as a possible criminal charge.
The three search warrants — signed in October by a judge to collect data from Watson's Instagram and Cash App usage.
In two incidents at The Houstonian Hotel, the football player pressured the women into performing fellatio, court records show.