Bleacher Report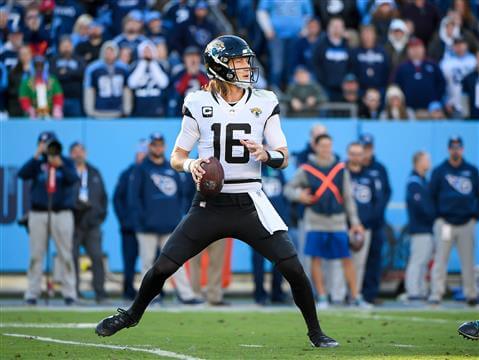 When the Jacksonville Jaguars selected Clemson quarterback Trevor Lawrence first overall this past April, it was supposed to be a watershed moment for the franchise. The long-struggling Jaguars finally had themselves an elite quarterback prospect, one from a premier program and one who carried few concerns.
Lawrence was not Blaine Gabbert or Blake Bortles. He was touted as a generational talent who would quickly become the next big thing.
"Lawrence is living up to the hype he received as the top high school quarterback in the country and looks like a Week 1 franchise quarterback with the upside to win multiple MVPs, and only injuries or an incompetent franchise will put him on a path toward failure," Nate Tice of the B/R Scouting Department wrote after the draft.
The 22-year-old has been healthy throughout his inaugural campaign and has played 99 percent of the offensive snaps. However, he has too often been undermined by incompetency—not at the franchise level but at the head coaching level.
For as talented as Lawrence is, he's still a rookie who needs guidance, support and a strong culture to become an elite pro. Rookie head coach Urban Meyer is providing none of that, and if the Jaguars hope to avoid seeing Lawrence become the next Tim Couch or David Carr, something has to change.
A Culture Problem
Lawrence was part of a blue-chip program at Clemson, and he was used to winning. Coming to Jacksonville was always going to represent a bit of a culture shock. The Jaguars are not a talented team—they "earned" the No. 1 pick for a reason—and they were going to present something foreign to Lawrence: losing.
By October, he had lost as many games as he had throughout high school and college combined.
However, this was part of the reason why Jaguars franchise owner Shad Khan hired Meyer. The 57-year-old coach had won at Florida and Ohio State, and he was supposed to know how to implement a winning culture in Jacksonville.