Larry Brown Sports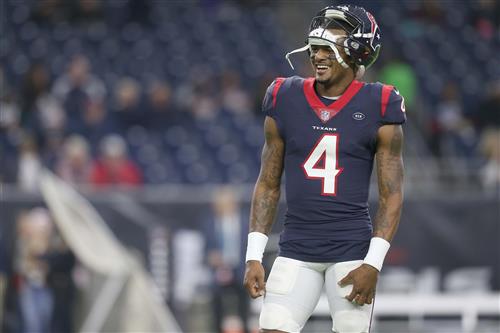 The Houston Texans may insist they have no intention of trading Deshaun Watson, but that is not going to stop teams from continuing to inquire about the star quarterback. Dan Orlovsky believes the New York Giants should tell the Texans to name their price.
Orlovsky, a former NFL quarterback who has gained popularity as an ESPN analyst, said on "Get Up!" Friday that the Giants should offer their two most important offensive players and multiple first-round picks for Watson. Orlovsky says GM Dave Gettleman should tell Houston he's willing to part with Daniel Jones, Saquon Barkley and then some.
"As a general manager, the last thing you want to do is look back with regret that we didn't try hard enough, that we didn't throw in one extra first-rounder," Orlovsky said.