The Score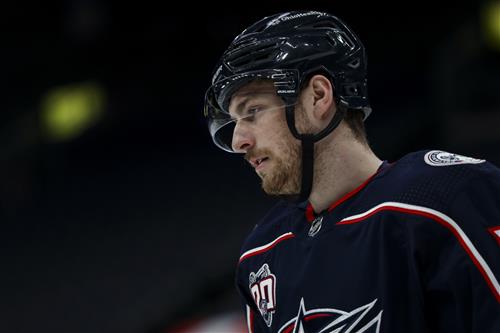 Pierre-Luc Dubois' agent, Pat Brisson, hasn't been a fan of John Tortorella's recent comments regarding his client.
"From Day 1 of camp, John Tortorella wanted to expose Pierre-Luc Dubois," Brisson said, according to TSN's Darren Dreger on Thursday's edition of "Insider Trading." "This included going on (the) radio the second week, which made it more difficult for (general manager Jarmo Kekalainen) to do his job. Now, he continues to use different media platforms trying to justify his position."
Tortorella has repeatedly spoken about Dubois' trade request in late December. In early January, prior to Dubois' trade to the Winnipeg Jets, the Columbus Blue Jackets head coach said on the radio that Dubois "hasn't given a reason why he wants to leave." In an interview that aired Wednesday, Tortorella acknowledged that he and the 22-year-old had conflict while calling today's athletes "softer."