Bleacher Report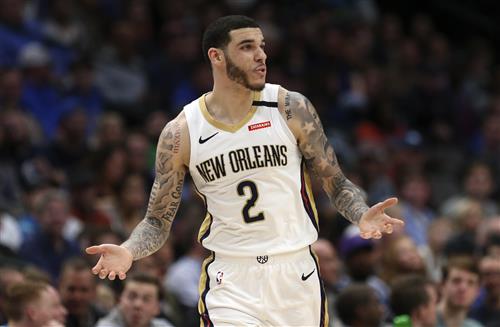 After an up-and-down three seasons and change with the Los Angeles Lakers and New Orleans Pelicans, Lonzo Ball may be available ahead of his upcoming restricted free agency.
"New Orleans has been receiving calls about the availability of Lonzo Ball and JJ Redick and has shown an openness to discussing trades around both with interested teams," Shams Charania wrote for The Athletic. "A move would create a clearer pathway for young guards Nickeil Alexander-Walker and Kira Lewis in the Pelicans' rotation."
Redick's availability is not terribly surprising. The 36-year-old veteran could be a useful floor-spacer on a contender, something the Pelicans haven't shown themselves to be. In the twilight of his career, Redick likely has interest in heading to a winning team.
Ball's name, on the other hand, probably raises a few more eyebrows. Lonzo is just a few months removed from his 23rd birthday. He was part of the massive haul New Orleans received for Anthony Davis. And the Pelicans have the ability to match any offer he might receive as a restricted free agent in the offseason.
His start to this season may be worse than New Orleans' collectively, though. Basketball Reference's Daniel Myers wrote that a player around a 0.0 box plus/minus is in the range of a "decent starter or solid 6th man." Ball was at 0.5 over the course of his first three seasons. In 2020-21, he's plummeted to a below-replacement-level minus-2.7.
He's shooting worse than 40 percent from the field and 30 percent from three and posting career lows in assist percentage, rebound percentage and steal percentage.
Still, there's undeniable chemistry between Ball and the likely future face of the franchise, Zion Williamson. In the nearly 800 minutes those two have played together, the Pelicans are plus-5.0 points per 100 possessions. They're minus-10.7 in the 300-plus minutes Zion has played without Lonzo.
The young guard has a knack for finding Williamson in good position to score easy buckets. Even If he can just get to average as a shooter (something we may be saying about Ball for years), his feel for the game and unselfishness would make him a good partner for Zion.