Sportsnaut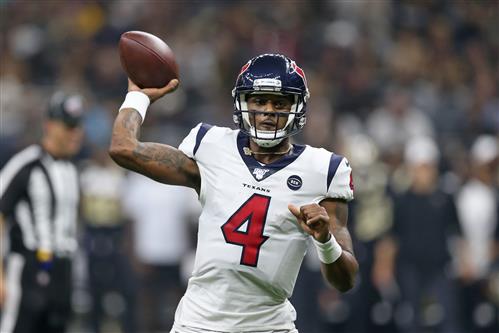 Ever since they finished up a disastrous 2020 season, NFL rumors have linked Houston Texans quarterback Deshaun Watson to a trade. Watson is unhappy with the direction of the organization and has threatened not to play another game for the team.
It's an interesting developing given that the reigning passing champion inked a four-year, $156 million extension last September. Obviously, things have taken a turn between the 25-year-old quarterback and his organization.
Meanwhile, we're now starting to hear some noise from Green Bay that longtime Packers quarterback Aaron Rodgers could want out following their elimination at the hands of the Tampa Bay Buccaneers in last weekend's NFC Championship Game. While Green Bay's brass has pushed back against trading the 37-year-old likely MVP, Rodgers hasn't done much to quash said rumors.
These are just two of a plethora of quarterbacks who could be traded during the offseason. We also now have some information as it relates to the market for each Pro Bowl signal caller.