Bleacher Nation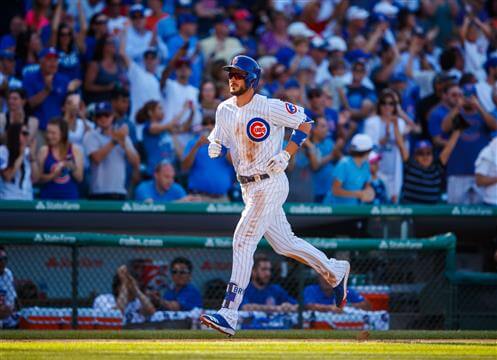 While the heat has turned considerably down from earlier this month, I don't know that much has changed with respect to the Kris Bryant trade situation. If the Cubs get an acceptable offer, they will take it. It has become quite clear that pushing in for 2021 is not a thing, and slashing payroll for 2021 is a thing. If the Cubs can pick up a prospect or two in the process, they will consider it a win-win. Feel about that however you would like to feel.
To that end, interesting side mention just now from Buster Olney.
I am not interested in taking too much away from this, given that it's a not-involved-executive doing his/her own speculating. But Olney is right that it's probably "informed," and by more than we outsiders have.
What's more notable here is that the expectation around the league still seems to be that Bryant will be traded at some point. Each of the Mets or Blue Jays make sense in terms of their own efforts for 2021, and I think there are a handful of other teams you could put into that category.