SI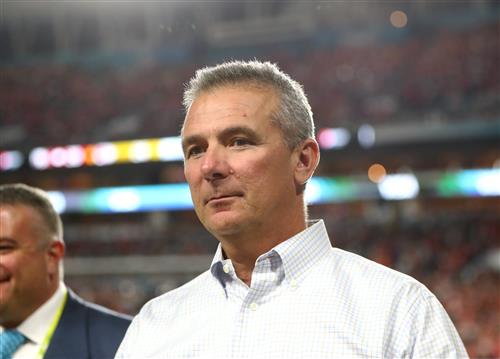 At this point, what is Urban Meyer waiting for?
The Jacksonville Jaguars have reportedly interviewed five candidates for the club's open head coaching position. Based on all reports, the job is Meyer's if he wants to coach again. 
Meyer was at the top of the list of interviews conducted by the club and reportedly met with owner Shad Khan on Khan's boat over the weekend while Meyer was in preparation for the CFP National Championship, which he covered as an analyst for Fox Sports. 
But another day has passed and still no announcement about the former Florida Gators/Ohio State Buckeyes Head Coach and the Jaguars franchise agreeing to terms.
Mike Garafolo of NFL Network stated on Tuesday's "NFL Now" in relation to Meyer that "he'd be the guy in Jacksonville if he really, strongly said 'I'm in, let's go.' The conversations that I've had over the past 24 hours, I'm not getting that sense at all."
Meyer—as Garfolo went on to say and many have pointed out—is a college coach who has never held a role in the NFL. It's a natural jump that many coaches want to make, if for no other reason than the competitor in them wants to see if they can win. Meyer is nothing if not a competitor.