Sportsnaut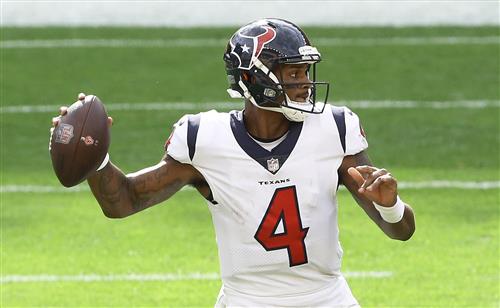 Deshaun Watson trade rumors have reached a fever pitch since his discontent with the Houston Texans became public record. Among the issues, Watson is not happy that the team didn't consult with him prior to hiring Nick Caserio as its news general manager. Watson is also unhappy about the search for a new head coach to replace Bill O'Brien.
The backdrop here is about 30 NFL teams who would be interested in making a move for Watson. He's among the best young quarterbacks in the NFL. He's under team control for the next five seasons. He's a generational quarterback.
Among those bandied about as a potential suitor, the San Francisco 49ers just might have a good chance of acquiring Watson. They could very well move on from Jimmy Garoppolo this offseason. Despite the injury issues we saw during a down 2020 season, San Francisco is still seen as a Super Bowl contender when healthy. Below, we look at five reasons why a Deshaun Watson deal to the 49ers makes sense.
Imagine Deshaun Watson working with 49ers head coach Kyle Shanahan
The idea of Shanahan being given a mobile quarterback to run his complex offense has to be seen as appealing to 49ers general manager John Lynch. A move for Watson would certainly do this. Here's a quarterback that has run for 1,677 yards over the course of four seasons. During that very same span under Shanahan, 49ers quarterbacks have run for all of 360 yards — most of that coming due to pressure.
A run-pass option in Shanahan's offense with the 49ers would change the dynamics in a big way. He has not had this type of quarterback during a career that has seen the head coach ascend the ranks of the greatest offensive minds of his generation. With limited quarterback play, Shanahan's offenses have still ranked in the top half of the league in each of his first four seasons with the 49ers.