Heavy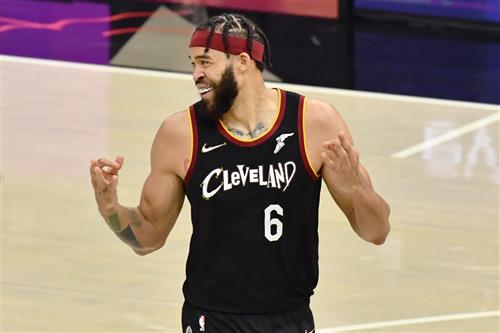 It's still early in the NBA season but it's clear the Los Angeles Lakers aren't playing at as a high level as they did to start last season. They won 20 games last season before they lost their third. This season, they've already lost three of 10 games. It was expected that they'd get off to a slow start thanks to the shortened offseason but some already believe the Lakers should make a move.
In the offseason, Los Angeles decided to trade away starting center JaVale McGee to the Cleveland Cavaliers so that they could sign Marc Gasol. Former NBA big man Kendrick Perkins believes that the Lakers made a mistake and should figure out how to get McGee back.
McGee is having a decent season so far with the Cavaliers. He's been relegated to a backup role but is averaging more points than last season (8.8 a game compared to 6.6) and more rebounds (6.4 a game compared to 5.7). Cleveland is having a decent start to the season at 5-5 so they might not be so eager to let go of a key role player.