Sportsnaut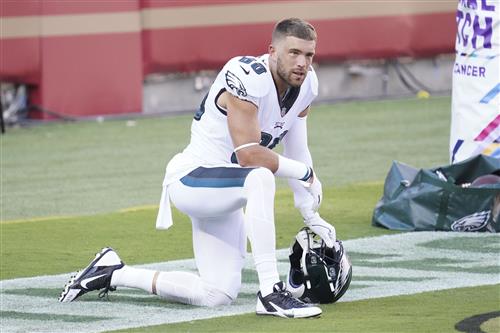 The Philadelphia Eagles have fought through injuries just to hold a 1-3-1 record this season and with his future uncertain, star tight end Zach Ertz could be on his way out by the NFL trade deadline.
Ertz, a free agent following the season, has been a staple in Philadelphia's offense for years. Unfortunately, with contract discussions making little progress, the Pro Bowl tight end could be spending his last few weeks with the Eagles.
According to NFL insider Michael Lombardi, Zach Ertz is available for trade leading up to the deadline on Nov. 3.