CBS Sports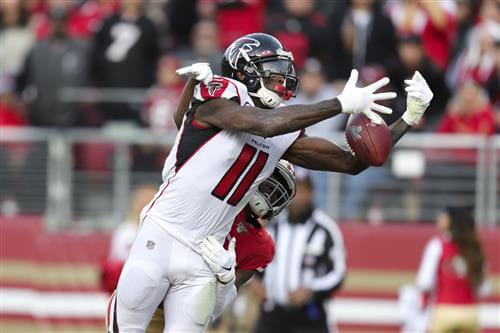 The Atlanta Falcons have hit the reset button at the top of their staff, firing both coach Dan Quinn and general manager Thomas Dimitroff after an 0-5 start to the 2020 season. Now all eyes are on the players. Team president Rich McKay said this week the Falcons won't "predetermine the roster" for the next coach and GM by selling off as much talent as possible, but he also acknowledged Atlanta would listen to trade offers ahead of the Nov. 3 in-season deadline.
So which players could — or should — be available if/when teams call? Here are four logical candidates to be shopped now that the Falcons are full-on rebuilding, with even franchise quarterback Matt Ryan staring at an uncertain future:
Julio Jones
ATL • WR • 11
TAR20
REC15
REC YDS213
REC TD0
FL0
If you're going to blow it up, then blow it up. Jones will forever be a Falcons legend, and this isn't to say he's completely washed as a No. 1 WR, but is he really going to be around and/or elite when Atlanta is ready to compete again?