New York Post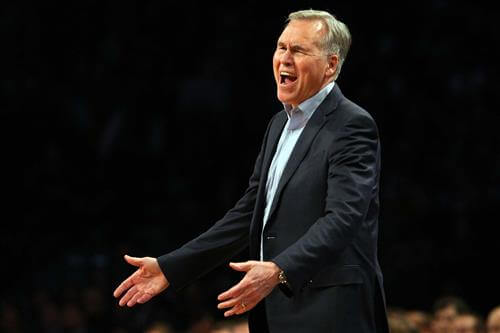 The intriguing prospect of Mike D'Antoni and Steve Nash reuniting has gained steam with a report the former Knicks head coach may become a candidate for a Nets assistant job.
Nash, who flourished under D'Antoni in winning two straight MVP awards as Suns point guard, is seeking experienced coaches for his staff. D'Antoni, 69, would certainly be a coup as he's an X's and O's offensive master.
Nash, who has no coaching experience other than a part-time gig with Golden State as an instructor, was shockingly hired by the win-now Nets on Sept. 3.
One source said D'Antoni and Nash are still "tight."
D'Antoni resigned from the Rockets after being eliminated from the bubble to officially become a free agent. D'Antoni is credited with unleashing Nash and turning him into a superstar as he expertly ran the speedball offense.