Fadeaway World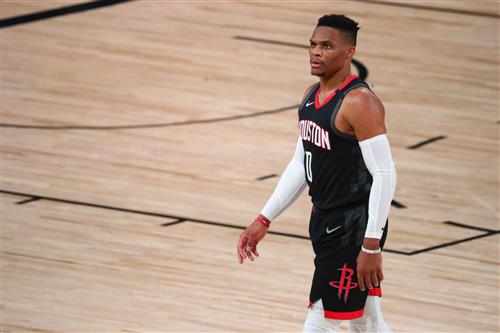 Another season, another early playoff exit for the Houston Rockets. Despite having stars, experience, and total commitment to their system, H-Town is once again left watching the postseason play out form home.
The difference this time is that not everyone can agree on who is the most to blame.
Could it be James Harden, who has shown major trouble stepping up when his team needs him most? Is it D'Antoni, whose anti-midrange approach has left the Rockets predictable and vulnerable to inevitable cold streaks? Is it Daryl Morey, who is responsible for trading Chris Paul and Clint Capela?
How about Russell Westbrook? His playstyle has always been a huge controversy and many even call it a detriment to his team. In what one Eastern Conference coach told Michael Scotto of HoopsHype, Russ is the type of guy that makes it harder for other star teammates to succeed.