Larry Brown Sports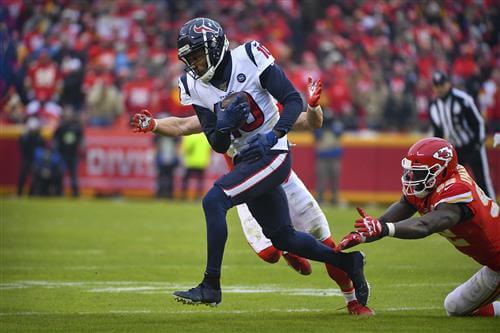 Who's the best wide receiver in the NFL? Lots of people would say Michael Thomas of the New Orleans Saints or Julio Jones of the Atlanta Falcons.
DeAndre Hopkins strongly disagrees. In fact, he thinks that Thomas and Jones are at least partially successful because of the quarterbacks they've had throwing to them.
"I played against both of those guys last year," Hopkins said recently on ESPN's "Jalen and Jacoby," via Austin Nivison of 247 Sports. "We beat the Falcons.