12 Up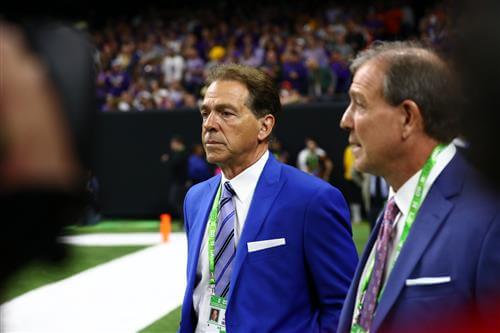 The Athletic's Bob McGinn released a list of the Wonderlic scores for this year's quarterback draft class on Friday. The list shockingly saw Oklahoma Sooners quarterback Jalen Hurts and Alabama Crimson Tide quarterback Tua Tagovailoa hovering at the bottom of the bunch. It's a bad look for both of the quarterbacks, who are trying to climb draft boards, but it might be an even bigger indictment of Nick Saban's ability to produce a pro-ready quarterback.
Both players were on Saban's squad for most of their college careers, and now the two are joined in being the worst performers on the exam. So, what is the deal with Saban?
Saban is supposed to be some genius in the world of football, so why can't he get these guys prepared for the NFL?