Bleacher Report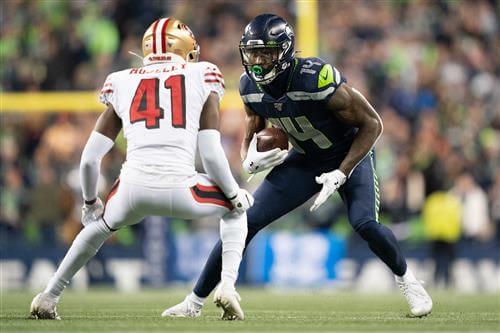 Seattle Seahawks wide receiver D.K. Metcalf is already on the radar of savvy fantasy football players after a solid rookie season. But it sounds as though the Seahawks are going to expand his role in 2020, which could lead to a major breakout in his sophomore campaign.
Offensive coordinator Brian Schottenheimer told Sports Radio 950 KJR's Chuck and Buck Morning Show (h/t Joe Fann of NBC Sports Northwest) that Seattle's coaching staff has talked "at length" about expanding Metcalf's role:
"The No. 1 thing that we know is that we can move him around and do different things with him. He kind of got stuck at the 'X' receiver last year. This year we know we can move him around quite a bit more. There are so many more routes he can run. He's proven he can get behind people.
"I just think the flexibility of moving him around and introducing some different route concepts that we can kind of get him up to speed on will complement the things that he's already put on film. It will be an incredible, incredible advantage for us as we head into next season."
Metcalf, 22, had an excellent debut season, catching 58 passes on 100 targets for 900 yards and seven scores. He saved his best performance for the team's 17-9 win over the Philadelphia Eagles in the Wild Card Game, hauling in career highs in receptions (seven) and receiving yards (160) while also adding a touchdown. 
It was a reminder of the upside he possesses.