ESPN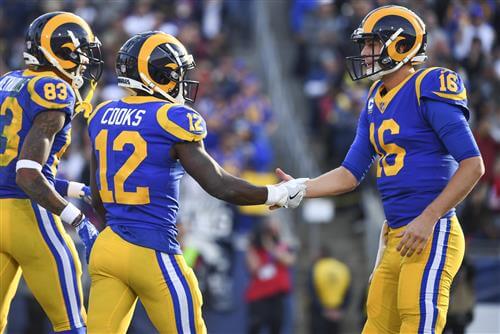 From hiring three new coordinators to releasing running back Todd Gurley and trading wide receiver Brandin Cooks, the Los Angeles Rams have experienced significant turnover throughout the offseason.
But roster changes aren't cause for concern for quarterback Jared Goff, and he said he doesn't think fans should be worried about the changes, either.
"Just relax," Goff said on Wednesday. "It's going to be just fine."
The Rams are looking to rebound from a 9-7 season that kept them from earning a playoff berth. Along with Gurley and Cooks, the Rams also lost several key players on defense, including outside linebacker Dante Fowler and linebacker Cory Littleton to free agency, and they released outside linebacker Clay Matthews and cornerback Nickell Robey-Coleman in an effort to save salary-cap space.
Goff said he has spoken several times to Gurley since his release last month, and the fifth-year quarterback expressed some surprise that his career would move forward without Gurley and Cooks, despite the three players signing contract extensions within a 14-month span.
"Those guys were such an integral part of our team and it's tough to move without them," Goff said. "But like I said, it's part of the business. Stuff like this happens all the time."
According to Goff, second-year running back Darrell Henderson and longtime backup Malcolm Brown will replace Gurley. Fourth-year receiver Josh Reynoldswill take over for Cooks. Henderson last season rushed for 147 yards on 39 carries, and Reynolds caught 21 passes for 326 yards and a touchdown.