USA Today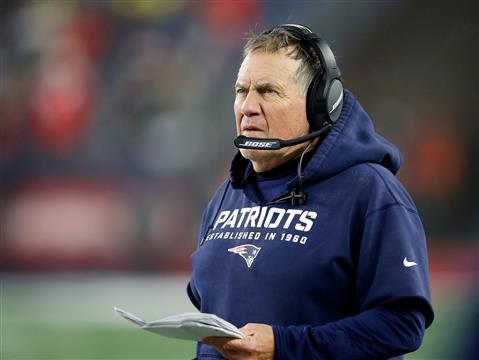 It sounds so strange: Bill Belichick is on the hot seat.
Not that hot seat. The New England Patriots coach has his job security intact and holds such a genius card that it's not far-fetched to wonder if he's the best ever, better than Paul Brown, Vince Lombardi and Don Shula. After all, Belichick has won big despite a salary cap and free agency.
And Belichick has also won because his teams for the better part of two decades included the quarterback, Tom Brady, that many will swear is the best ever.
Can Belichick create another championship operation without TB12?
Maybe it takes two, three years. Maybe he can't or won't. In the process, Belichick will lead the Patriots next week into their most pivotal draft in nearly 20 years because Brady's gone. Even if second-year quarterback Jarrett Stidham – "Stid," as Belichick called him during a Monday conference call — turns out to be a Brady-in-the-rough, there is some serious rebuilding to be done.
As Belichick acknowledged, "Over the last two decades, everything we did, every single decision we made in terms of major planning, was made with the idea of how to make things best for Tom Brady."