Heavy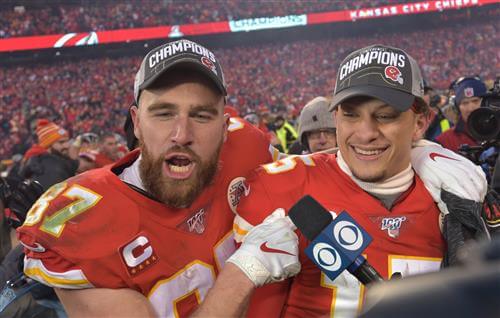 ansas City Chiefs quarterback Patrick Mahomes could become the highest-earning quarterback entering the forthcoming season. While nothing has been confirmed, teammate Travis Kelce made his guess on how much the Super Bowl MVP will eventually receive.
"I think he's going 50 a year," Kelce joked to host Dan Patrick Monday morning. "I think he's going to make $50 million per year on the field — worth every penny of it."
The 30-year-old is not wrong. This past year, MVPat recorded 4,031 yards 26 touchdowns and just five interceptions. In 2018, his league MVP-winning campaign, the Texas Tech product tossed for 5,097 yards, 50 touchdowns and 12 interceptions.