Larry Brown Sports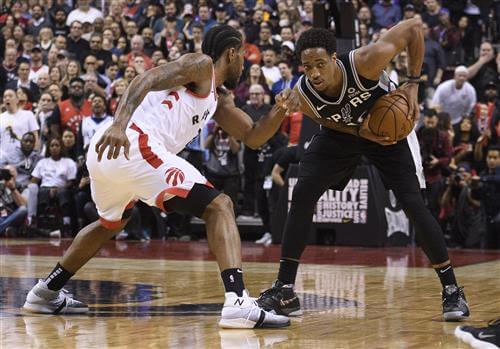 Masai Ujiri is keeping it real about where he stands with former Toronto Raptors star DeMar DeRozan nearly two years after he dealt DeRozan away.
In an interview with TNT's Ernie Johnson on Monday that aired on the NBA's social media accounts, the Raptors GM said he had mended his relationship with ex-coach Dwane Casey but still had a lot of work to do with DeRozan.
"It's not easy," said Ujiri, per Tim Bontemps of ESPN. "If you have that human part of you, you feel it in your heart. I will never ever forget having to do that with Coach Casey and walking to his office, waking up that morning. Many times I wanted to move it and change it or think that you're not making the right decision. It was incredibly hard, because Casey is an incredible person, and so great to work with.