12 Up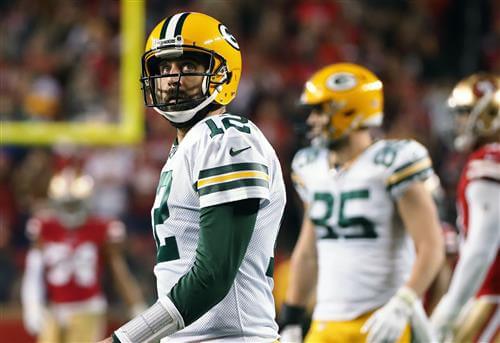 In the 2005 NFL Draft, the San Francisco 49ers had a chance to bring a California kid home.
Rather than draft Aaron Rodgers out of Cal, San Francisco opted for Utah's Alex Smith. Meanwhile, Rodgers sat in the war room for hours in an infamous scene that's since motivated him to be one of the best professional quarterbacks of his generation.
But what if things had turned out differently?
Smith was considered a safe choice at No. 1, playing in a pro-style offense under Urban Mayer at Utah. Yet, he didn't have nearly the arm talent as Rodgers (few have since), thus consistently being overshadowed by him since.
Smith's stint in San Francisco got off to a rough start, while Rodgers sat behind Brett Favre for several seasons until Green Bay decided to move on from the un-retired star. Meanwhile, the 49ers threw Smith right into the fire, and fans soured on him quickly thanks to his 1;11 touchdown-to-interception ratio his rookie year.