The Spun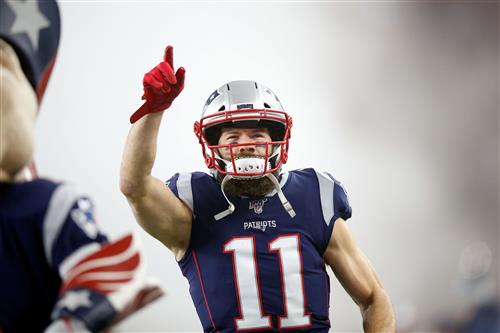 Last week, Nick Wright discussed a hypothetical trade scenario where Julian Edelman would be sent to the Detroit Lions. It took a few days for the former Super Bowl MVP to respond, but he finally shared his thoughts on this potential move.
Simply put it, the star wideout for the Patriots is not a fan of Wright's recent take. He responded to the First Things First post that said "If Bob Quinn & Matt Patricia gift Tua Tagovailoa to the New England Patriots and Bill Belichick for the 23rd pick, a third-round pick and Julian Edelman, I'm out!"
Edelman's response wasn't very long, but it sure was lethal. This morning, he tweeted "Nice hairline bro" at Wright.