Larry Brown Sports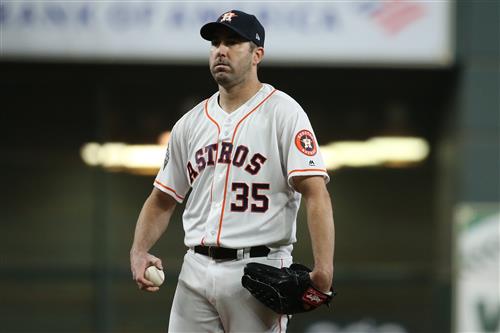 Justin Verlander is one of the more outspoken players in MLB, but he, like his other Houston Astros teammates, has been quiet since the league handed down punishment to the team on Monday. That's particularly notable in Verlander's case considering his feelings on sign-stealing prior to joining Houston.
Verlander joined Houston after agreeing to a trade that beat the deadline by seconds in 2017. It took a lot of convincing for him to go to the Astros, as he originally blocked a trade to the AL West club.
Prior to joining the Astros, Verlander's career seemed to be going the wrong way, and there were concerns that he had lost his status as an ace. He was 10-8 with a 3.82 ERA, and early in the season, the Tigers were concerned he was tipping pitches. There were even some suggestions at the time that opponents were stealing signs.
Then in June 2017, two months before his trade to Houston, Verlander was quoted by MLive.com's Evan Woodbery raising concerns about illegal sign-stealing.