USA Today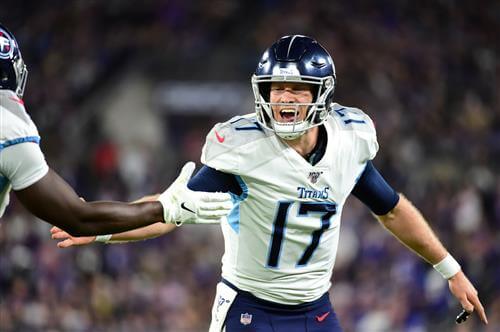 Mike Vrabel patiently waited by the entrance of the Tennessee Titans locker room Saturday night in Baltimore, issuing hugs, fist bumps, edifying words, trash talk — or some combination thereof — to every one of his triumphant players and staff members as they came off the M&T Bank Stadium field.
Vrabel finally embraced Pro Bowl running back Derrick Henry, the last straggler following some post-game obligations after his 195-yard night helped stake the Ravens 28-12 in a divisional-round playoff shocker, before the coach and his star entered the sanctum to join a raucous celebration.
With his face and neck stained by players' eye black after so many bear hugs, Vrabel hardly resembled his former boss, Bill Belichick.
And yet Vrabel's current team, on its way to the AFC championship game in Kansas City, evokes memories of the nascent New England dynasty he helped establish nearly two decades ago when he was a linebacking linchpin. Few were talking about the 11-5 Patriots as Super Bowl contenders then, before Tom Brady was a household name or the "Tuck Rule" became a verbal asterisk — even fewer were mentioning the 9-7 Titans as title threats two weeks ago.
But perhaps the football world shouldn't be so surprised.
"Playoff football – stop the run, run the ball, get turnovers, don't turn the ball over, get to the red zone, score touchdowns, make them kick field goals. So, I mean, that's fundamentally the same (as the Patriots)," Titans cornerback Logan Ryan, who won two rings playing for Belichick, told USA TODAY Sports.
"New England wanted to run the ball all the time, even though we had Tom Brady, and we want to run the ball here. And defense wins championships. We had some special defenses there and a special defense here."
Admittedly, the similarities between the 2019 Titans, who were largely constructed by general manager Jon Robinson (New England's former scouting director), and 2001 Patriots aren't perfect parallels, but consider …
No one is saying — or has ever said — that quarterback Ryan Tannehill is the next coming of Brady. Yet he sparked this team, largely with efficient and mostly mistake-free play, after taking over as Tennessee's starter earlier in the season much as Brady did when he replaced injured Drew Bledsoe in 2001. 
And no one is saying — or has ever said — that Henry, now amid one of the greatest extended running back performances in NFL history, shares the same historic plane as former Patriots journeyman Antowain Smith. Yet it's fair to say the Patriots offense leaned on their back, if not to quite the degree Tennessee has relied on Henry recently.